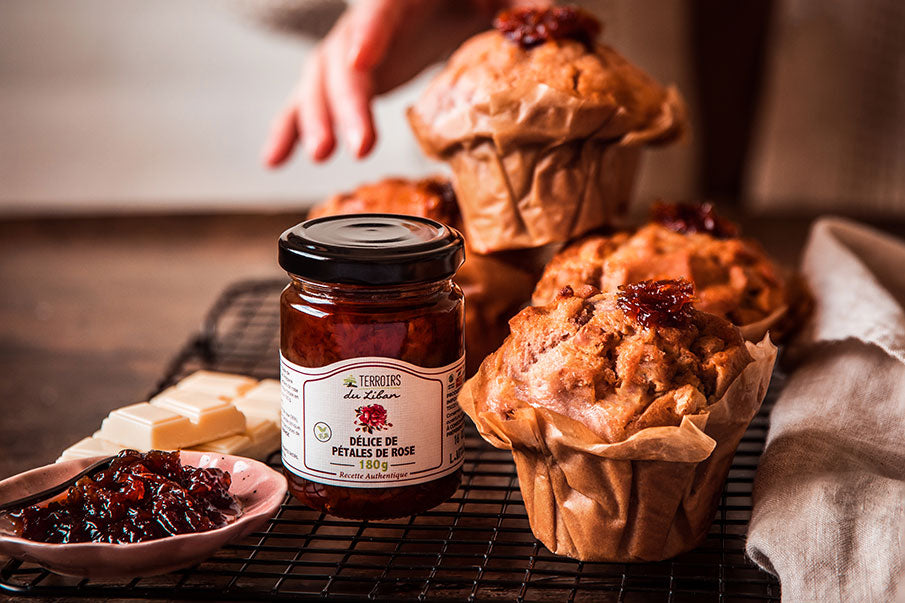 White Chocolate & Rose Petal Jam Muffins
Difficulty: Easy
Preparation and cooking time: 30 mins
For 12 muffins
Ingredients:
100 g

rose petals jam

150 g white chocolate
230 g flour
100 g sugar
1 sachet baking powder
1 pinch

salt

2 eggs
125 ml vegetable oil
125ml milk
Utensils:
Preparation:
Preheat the oven to 180°C (350°F).
In a bowl, mix the flour, sugar, baking powder and salt.
In another container, whisk the eggs then add the oil and milk.
Mix the two preparations to obtain a homogeneous mixture.
Cut the white chocolate into small pieces.
Add the rose petals jam and the white chocolate pieces then mix again.
Butter the muffin molds and place the mixture.
Bake for 20 mins. Let cool and enjoy.