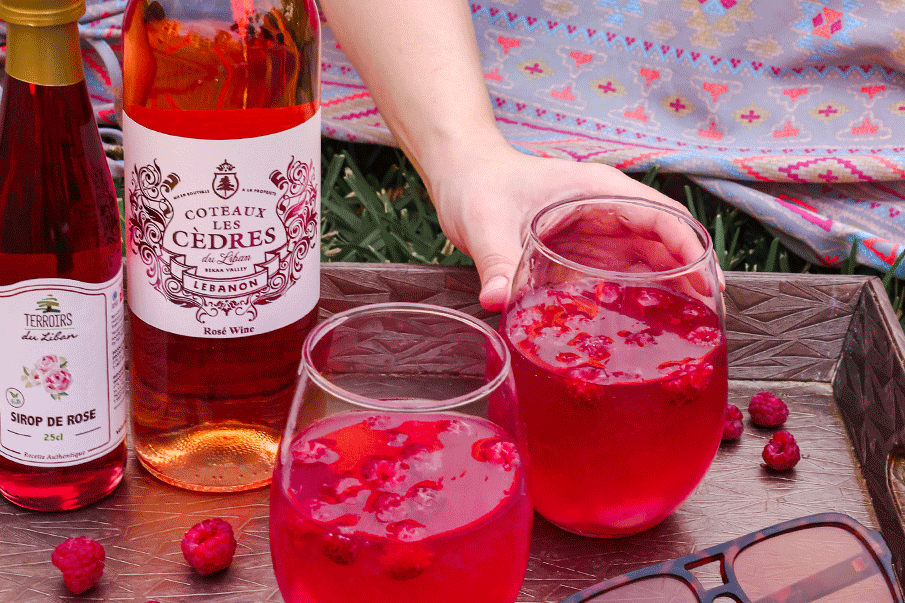 Rosé, Lychee, and Raspberry Cocktail
Difficulty: Easy
Preparation time: 20 mins
For 4 glasses
Ingredients:
400 ml rosé wine
8 lychees (fresh or canned)
12 mulberries
68 ml

rose syrup

120 ml lychee syrup (from the can) or sugarcane syrup
Preparation:
In a bowl or pitcher, place 8 raspberries and 4 lychees and crush them using a fork.
Add the rose syrup and lychee syrup, and mix everything well.
Then add the rosé wine and let the mixture infuse in the refrigerator for 15 minutes.
Pass the mixture through a small strainer to remove the fruit pieces.
Put 4 glasses in the freezer to chill.
Pour the cocktail into the glasses and garnish each one with a lychee cut into 4 pieces and a raspberry.
Cheers !