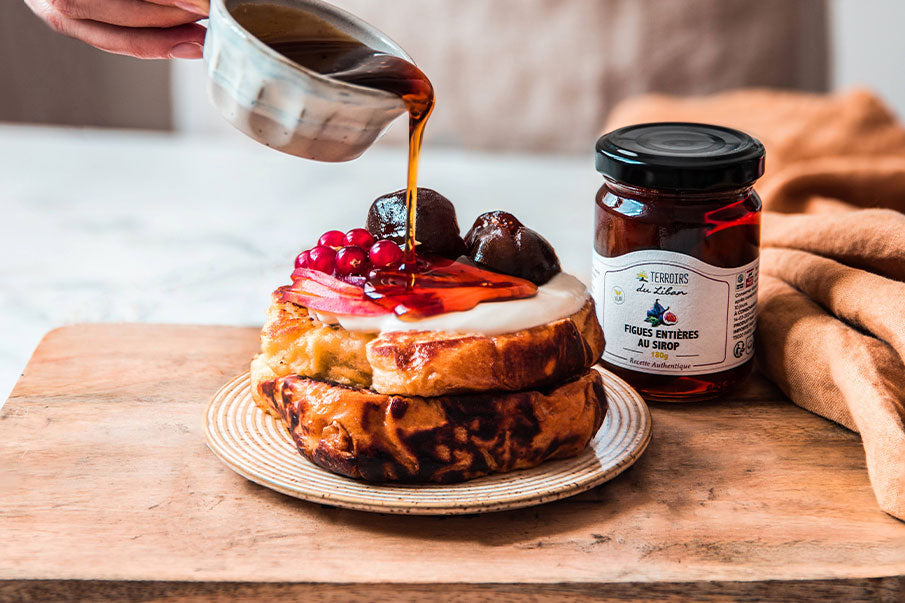 French Brioche with Currant, Nectarine & Whole Figs in Syrup
Difficulty: Easy
Preparation time: 10 mins
For 2 persons
Ingredients:
4 slices brioche
20 g butter
1 egg
15 cl milk
1 tbsp greek yogurt
1 nectarine
4 clusters red currants
20 g brown sugar
Preparation:
In a bowl, whisk the egg, milk, and brown sugar.
Dip the brioche slices into the bowl to soak them well.
In a pan, melt the butter and brown the brioche slices on all sides.
Slice the nectarine thinly.
On a plate, place the brioche slices, then add greek yogurt, red currants, nectarine slices, whole figs, and drizzle the syrup from the figs over the entire dish.
Enjoy!