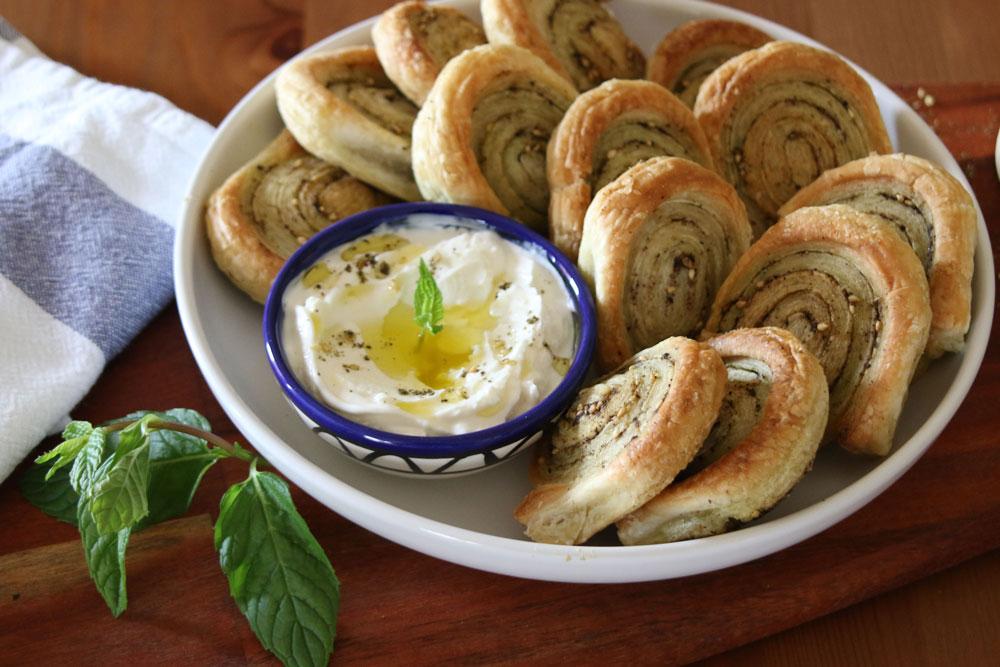 Express Zaatar Rolls
Difficulty: Easy
Preparation: 5 minutes
Baking: 35 minutes
Total time: 40 minutes
16 pieces approximately
Ingredients:

Preparation:
Preheat oven to 175˚C degrees.


Unroll puff pastry.


In a small bowl, mix zaatar and olive oil together.


Brush the puff pastry with the mixture.


Roll the dough and cut into 2 cm thick rounds.


Place the slices on a baking sheet lined with parchment paper. Brush each with a little olive oil.


Bake for 30-35 minutes depending on the oven. They can be browned in the oven during the last 2 minutes at 200˚C degrees.


Enjoy with a side dip of labneh!