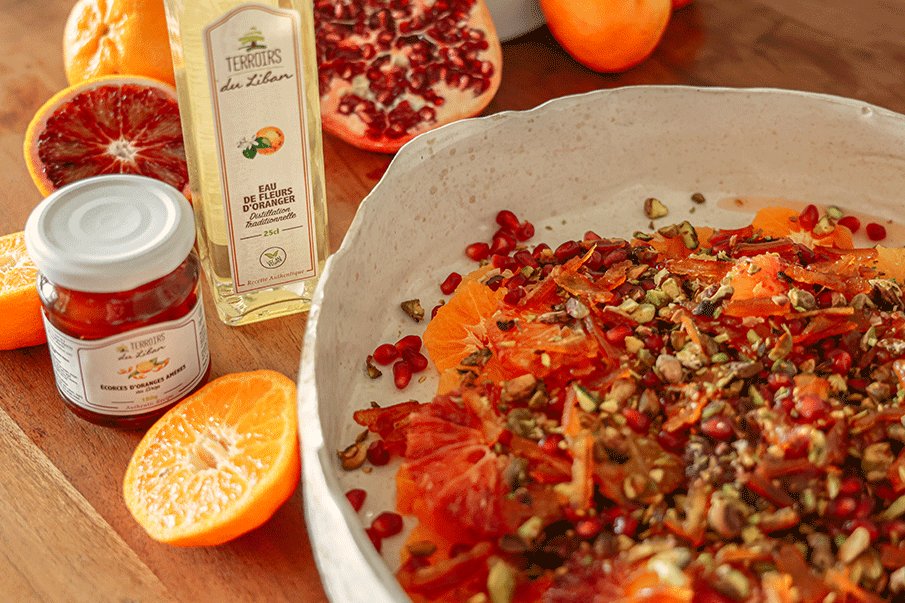 Citrus Salad with Orange Blossom Water & Bitter Orange Peels in Syrup
Difficulty: Very easy 
Preparation time: 20 minutes
For 4 to 6 people
Ingredients:
3 oranges 
3 blood oranges
3 clementines
30 g of

orange blossom water

 
80 g pomegranate seeds 
50 g of shelled pistachios
Preparation:
Peel the citrus fruits then cut them into slices, removing the seeds.
Roast the pistachios and chop coarsely.
Chop the bitter orange peels.
Place the citrus slices in a dish, sprinkle with pomegranate seeds, pistachios and bitter orange peels. 
Using a small spoon, season with orange blossom water and serve.
Enjoy !