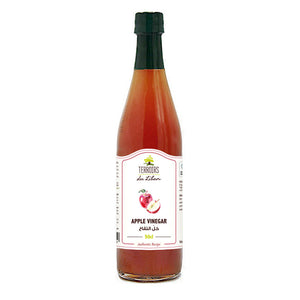 Product description
Ingredients
How to use
The apple tree is one of the most cultivated fruit trees in Lebanon and apple vinegar is one of the most common "mouneh" products in the Lebanese pantry.
The cooperative in the Bekaa that prepares this artisan product uses premium fresh apples that are fermented in a traditional way.
Fermented apple juice.
*May contain traces of nuts, gluten and milk.
Its soured taste seasons your salads and helps deglaze your sauces.