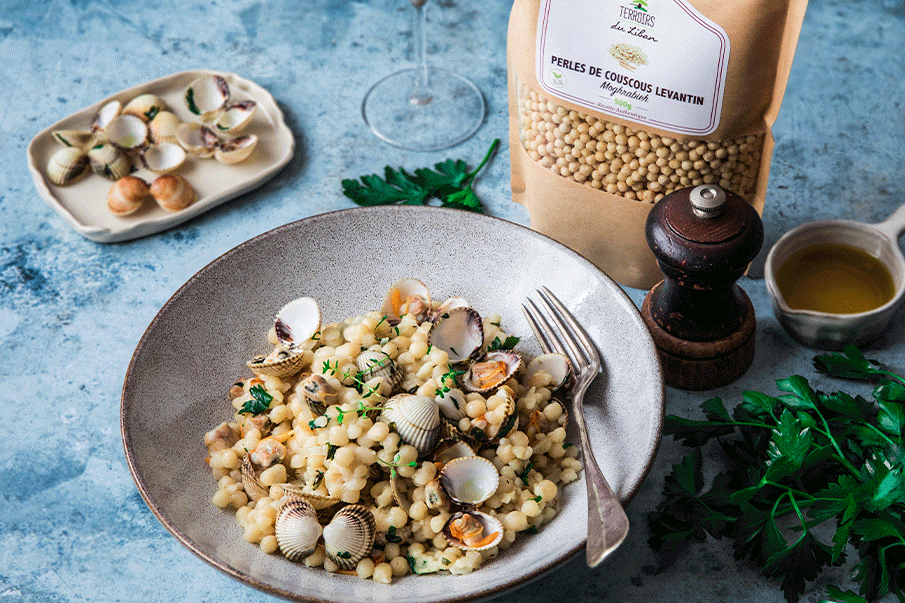 Moghrabieh Alle Vongole
Difficulty: Easy
Preparation and cooking time: 30 mins
For 2 people
Ingredients:
Preparation:
In a mixing bowl filled with salted water, soak the cockles for 2h to clean them from sand.
In a big pot of boiling salted water, cook the moghrabieh over low heat for 40 mins.
Chop the parsley and the shallot then set aside.
Crush the garlic cloves with a fork then set aside.
In a pan, sauté the olive oil, the garlic cloves, the shallot and the parsley for 5 mins.
Add the cockles and drizzle with the white wine, then cook for 5 mins with the lid on (the shells should open).
With a skimmer, remove the shells.
Add the moghrabieh to the sauce in the pan and mix.
In a plate, place the moghrabieh then add the cockles and a pinch of salt and pepper.
It's ready!