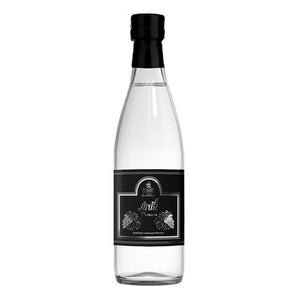 Product description
Ingredients
How to use
Arak Premium is made from organic indigenous Obeidi grapes with aniseed added during the second or third distillation cycle. The final product has a high alcohol content, between 50% and 60%, which is why it is served mixed with water, usually 1/3 arak to 2/3 water, and often with ice-cubes. It is locally and fairly sourced from farmers in the region.
Arak is the perfect companion for mezze and the ritual calls for a small glass to be used only once.
Côteaux Heliopolis is the first winery in the Middle East to be awarded both fair trade and organic certification.
Lebanese grapes, green aniseeds.
Mix 1 cup of Arak with 2 cups of water.
Add ice.